Free Trial
---
2023/2024 Season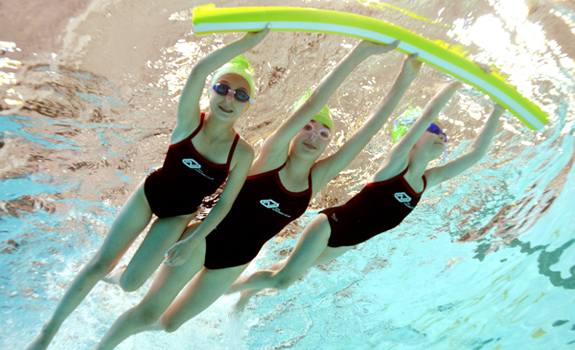 Recreational Program Free Trials
Is your child interested in trying artistic swimming but not sure if it's for them? You're in luck!
We offer free trial lessons in our AquaGO (ages 8+), Little AquaGO (ages 5-7) and Teen Rec (ages 12-18, full season) programs so swimmers can try it out without any obligation to join. If your child enjoys the trial we can get them registered in their choice of program.
AQUAGO & Little AQUAGO:
TERWILLEGAR Pool:

Wednesday, August 16, 2023 (5:15 - 6:15pm)
Wednesday, August 16, 2023 (6 - 7pm)
Friday, August 18, 2023 (5:30 - 6:30pm)
KINSMEN Pool:

Tuesday, August 22, 2023 (3 - 4pm)
Thursday, August 24, 2023 (2:30 - 3:30pm)
EASTGLEN Pool: Monday, October 2, 2023 (6 - 7pm)
TEEN REC:
Competitive Program Free Trials
Is your swimmer on the fence about doing a competitive program this year? We have you covered!
Free trial days are an opportunity for any swimmer considering our competitive programs to try them out before committing to the full season. Swimmers will have the opportunity to meet our competitive coaches, athletes and experience a competitive practice. Families will have the opportunity to watch practice, meet our coaches, board members and learn more about our club.
Swimmers are invited to our first practice Thursday, September 7 at 5:45pm at Kinsmen.
All athletes will be invited to an additional 2 practices, times and location will vary based on swimmers age and skill level. Please contact our head coach at novasynchroclub@yahoo.com for further details on practice times and locations.
To register online for a free trial, click here.
For more information email us at novasynchroclub@yahoo.com.
Fees, pool times and additional program information is available here.