Coaches
---

Carly Ayres - Head Coach & 16-20 Team Coach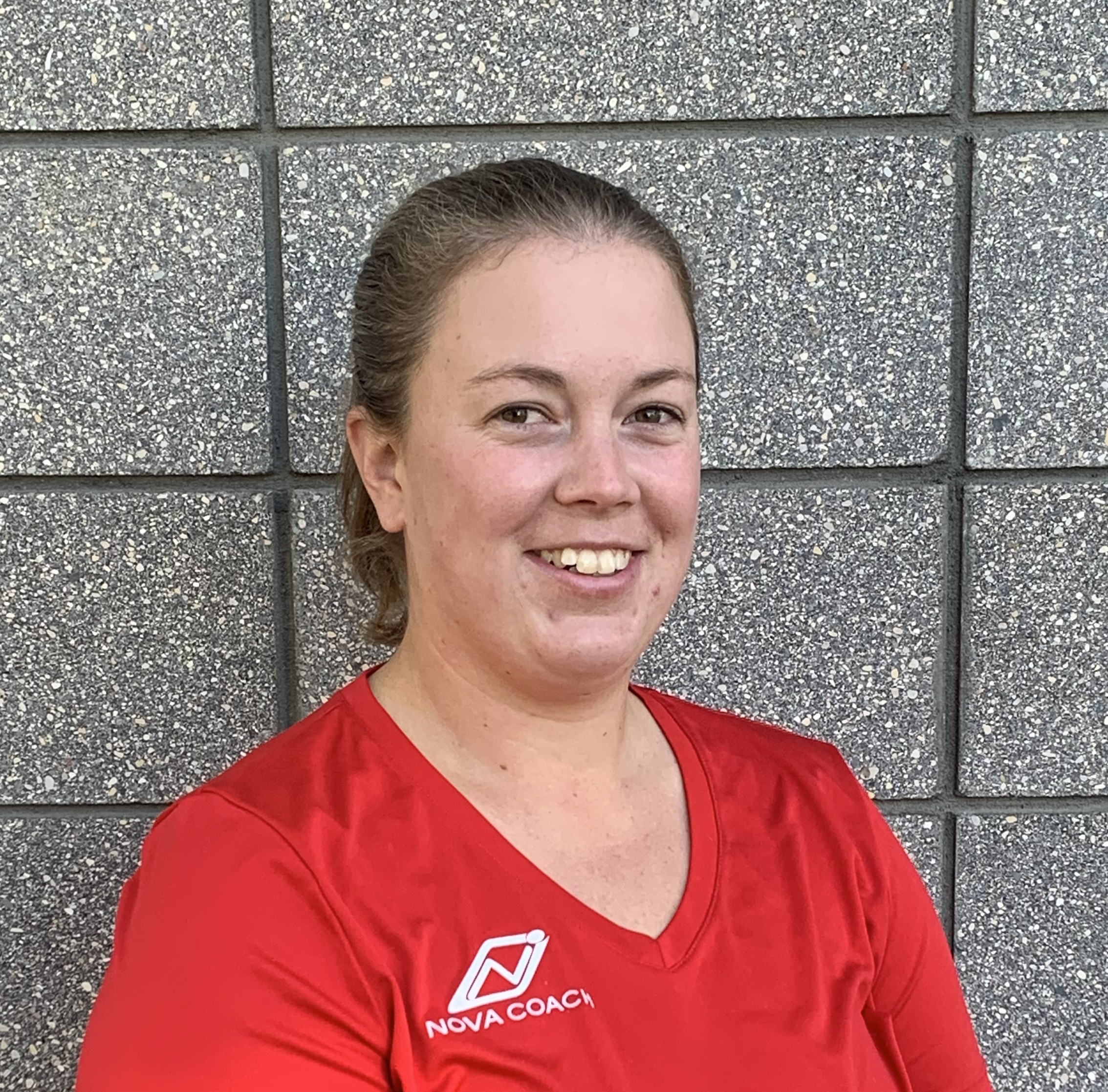 Hello! My name is Carly Ayres and I am the Head Coach of Nova Artistic Swimming. This is my second season with Nova and I am so excited to be a part of this amazing sport family. Our world has changed so much in the past few years and I am so thankful to be able to provide the opportunity for our young athletes to be active and share their passion of the water with each other.
As a head coach I will lead club development, support all of our coaches, promote swimmer and coach development and continue to build and promote our positive club culture. I will also be coaching our 16-20 program this season.
I have been coaching for 15 years. I started coaching in Manitoba and am very proud to have been a part of the start of Aquatica Synchro Club. Throughout my coaching career I have worked with provincial and national stream athletes, coached at provincial team camps and lead development programs. I am a Competition Development certified coach. In 2019 I received the Most Promising Coach Award from Alberta Artistic Swimming.
I first started artistic swimming at the age of 9 and had the opportunity to represent Manitoba at the 2007 & 2011 Canada Winter Games, compete at the 2008 & 2009 US Junior Nationals and the 2010 French Open. After competing at a national level I have continued to swim as a competitive masters swimmer. My goal as a coach is to support all athletes to enjoy sport for life.
Outside of coaching I enjoy spending time outside and hiking with my husband and daughter Ava, born March 2020.
Liz Scott - Club Manager & 13-15 Team Coach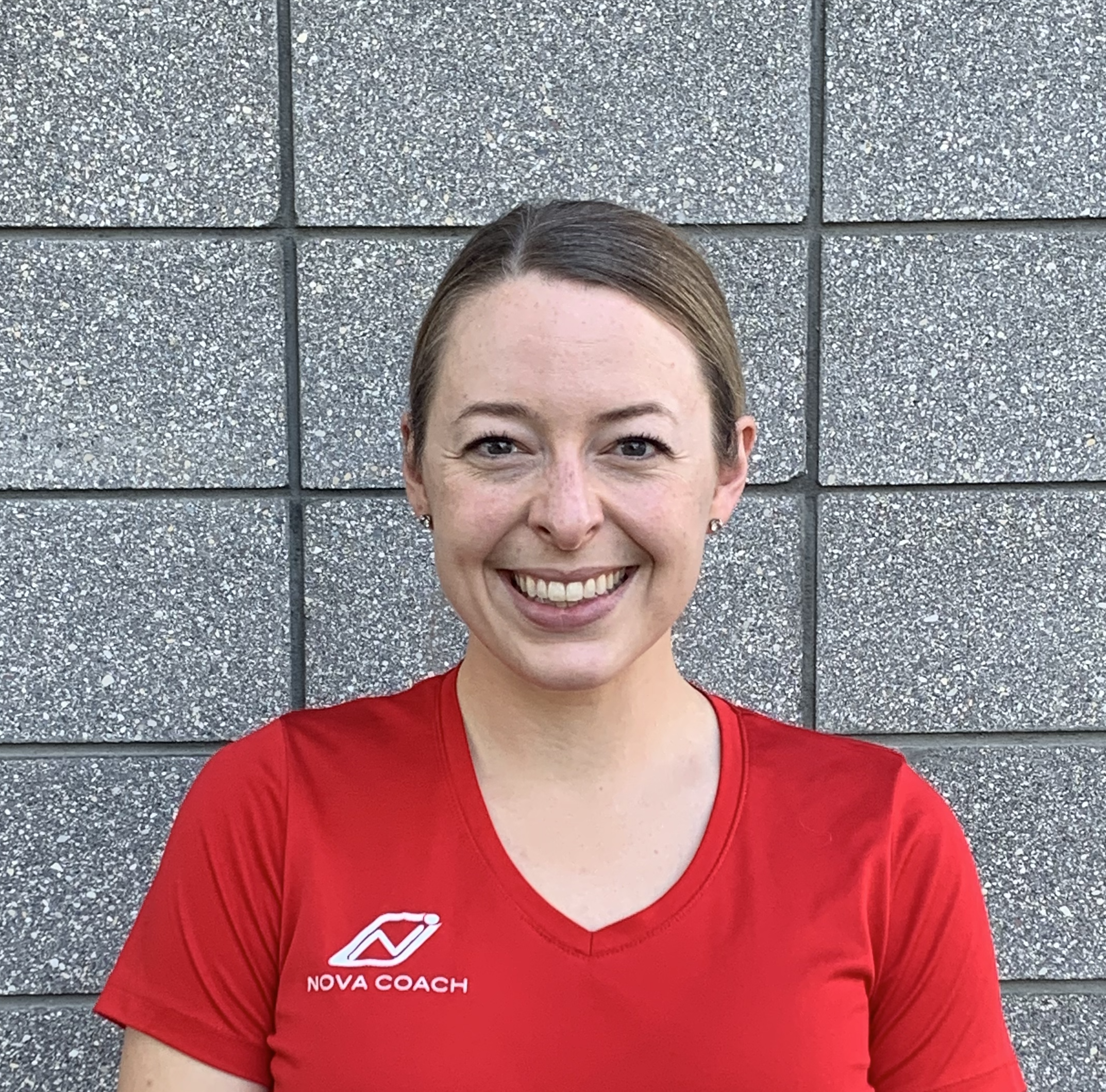 Hello! My name is Liz, and I am one of Nova's 13-15 Team coaches this year. I am also our Club Manager so if you have any questions, or need caps & nose clips, I am happy to help! I am thrilled to be back for my 10th season coaching at Nova.
I have been involved with artistic swimming for over 25 years, and this will be my 17th season coaching. I have coached throughout Alberta, and in Dresden, Germany. From 2013-2018, I was part of the coaching team for Synchro Alberta's Provincial Teams that attended the US Open, UANA Pan Ams, and SYNC. I have a Kinesiology degree and am a Certified Personal Trainer with the Canadian Society for Exercise Physiology. I am also a Competition Development Certified coach. Outside of artistic swimming, I am a coach at Orangetheory Fitness. Coaching is my passion. I believe that working hard can be fun, and that swimmers are students of artistic swimming.
I am excited for another great season with Nova!
Naomi Grenke - 16-20 Team Coach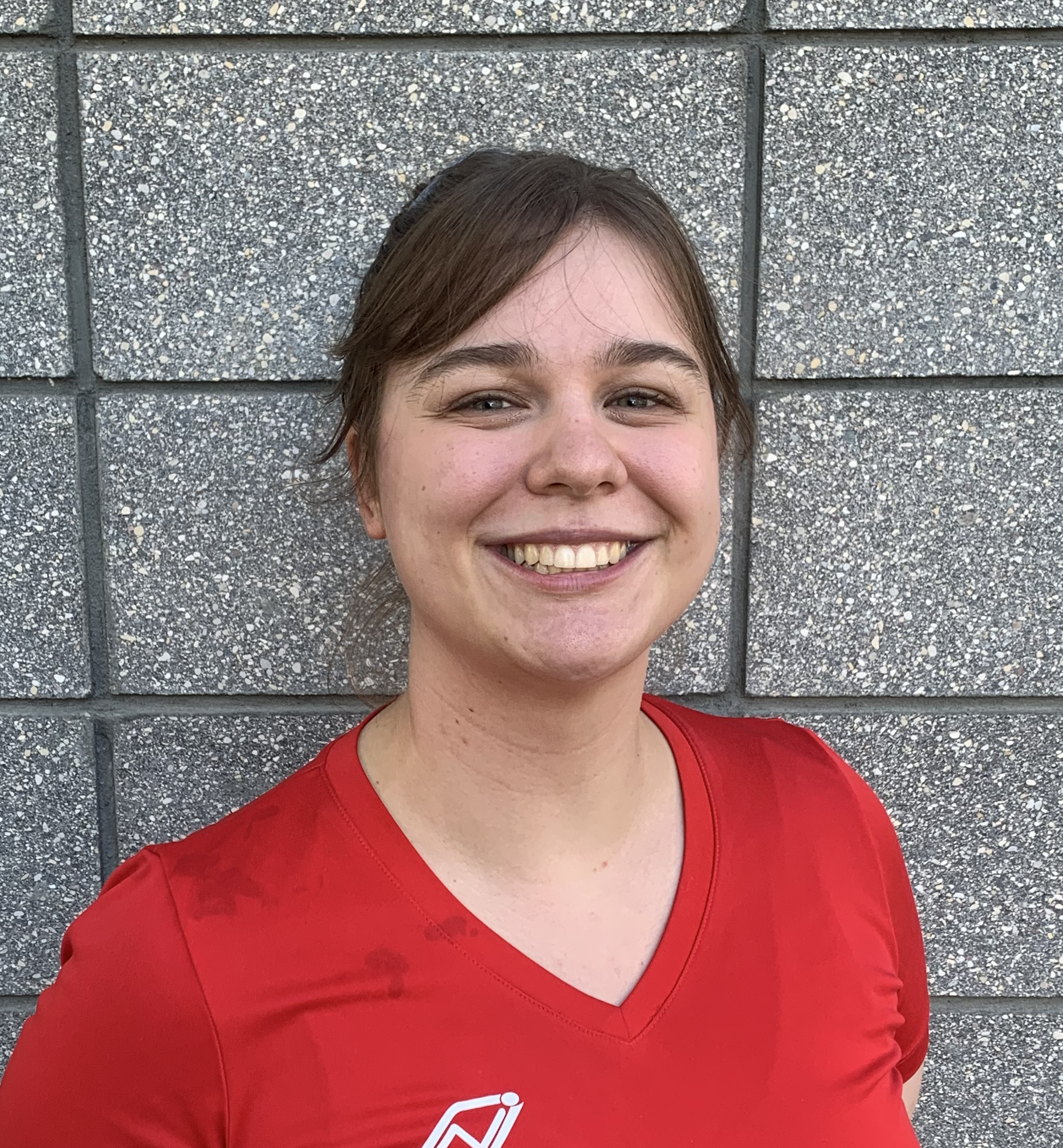 Hi, my name is Naomi Grenke and I am one of Nova's 16-20 coaches this year. This is my seventh year coaching, and my fourth year coaching competitively. I was one of Nova's Learn to Synchro coaches before coaching competitive. I swam synchro with Nova for 9 years both at the provincial and national levels. Through these years I have learned hard work and teamwork which is something I hope to help develop in the next generation of swimmers. I have always loved the water and synchro became my passion at the age of 8. I am very excited to coach new swimmers and to pass on this passion.
This year I am planning to get my next level of coaching credentials. I am very excited to continue in my journey with Nova and the synchro community.
Annaleise Walker - 11-12 Team Coach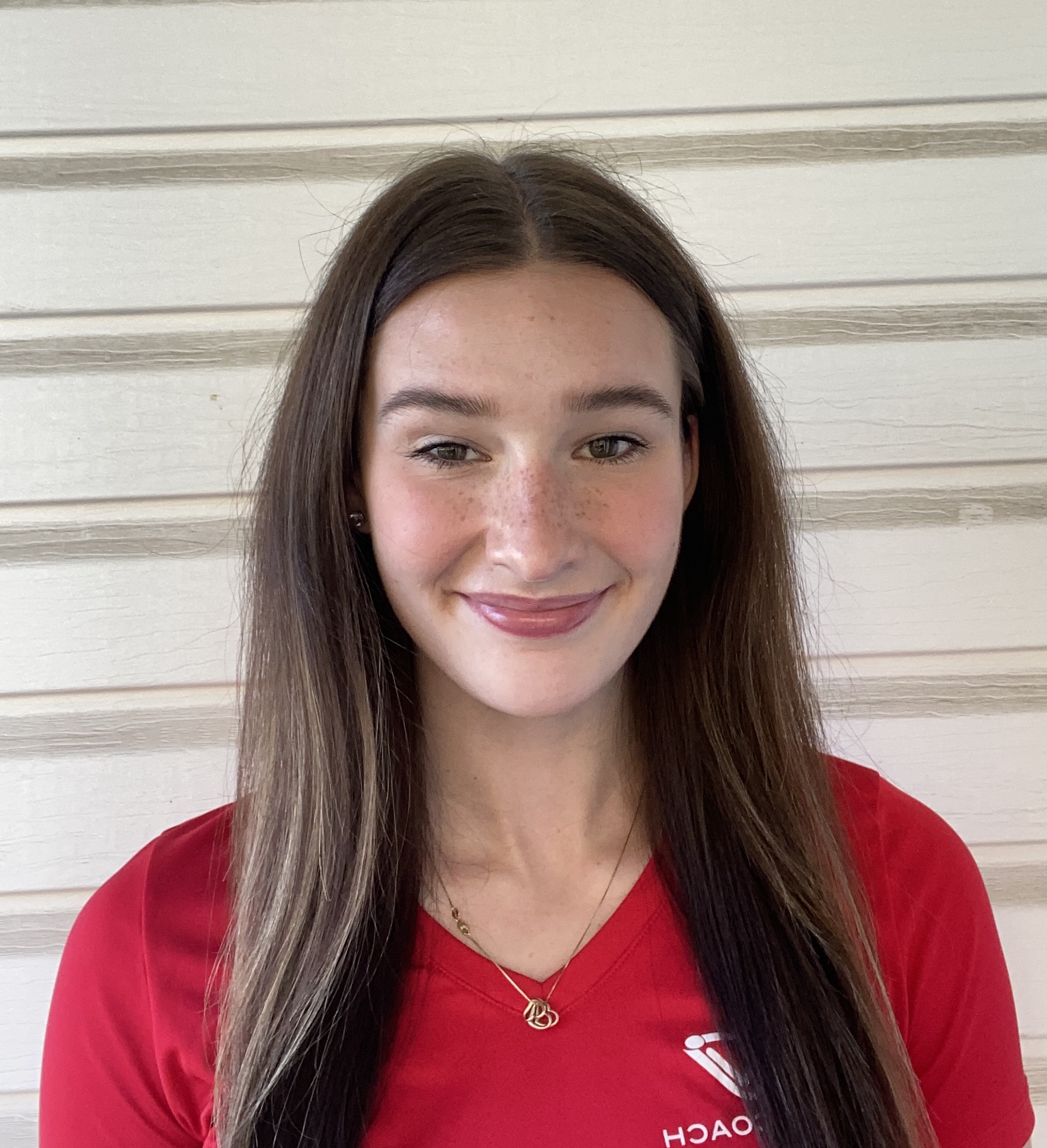 Hello everyone! My name is Annaleise, and I am coaching Nova's 11-12 team this season. I am a certified Competition Introduction coach, and this will be my fifth year coaching; before that, I swam with Nova for 5 years. Coaching is one of my biggest passions because it allows me to connect with incredible people through a sport I absolutely love. Outside of Artistic Swimming, I am a full-time university student working towards my Social Work Degree and a big gym-goer because I love weight lifting! My hope for this season is to create a safe, fun and challenging environment where the athletes can enjoy Artistic Swimming. I can not wait to see the Nova family back at the pool!
Jessica Gitzel - 13-15 Team Assistant Coach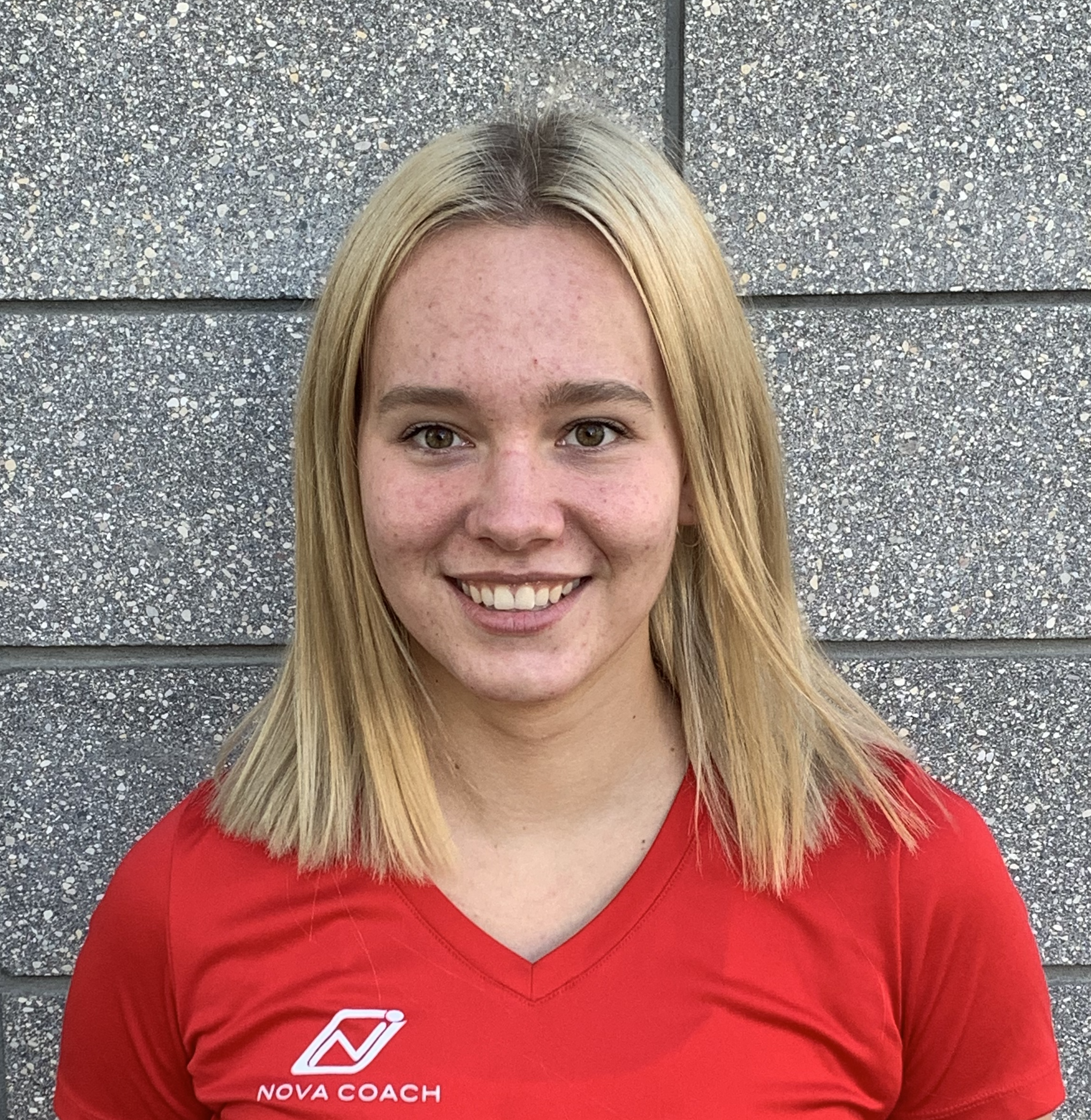 Hello, My name is Jessica Gitzel, I am the assistant coach for Nova's 13-15 team this year. Nova and the sport of artistic swimming have been a part of my life for over 10 years. The Nova community has always been a family to me, I hope that I can continue to foster this community as a coach. As a swimmer, I fell in love with the sport for the amazing community it builds and the lasting friendships I have made. I swam provincially with Nova for 7 years, with this year will being my fourth year as a coach. I am super excited that I have the opportunity to work with the next generation of swimmers and share my passion for the sport. I can't wait to see what this season has to offer!
Abs - Teen Rec, AquaGO & 16-20 Team Assistant Coach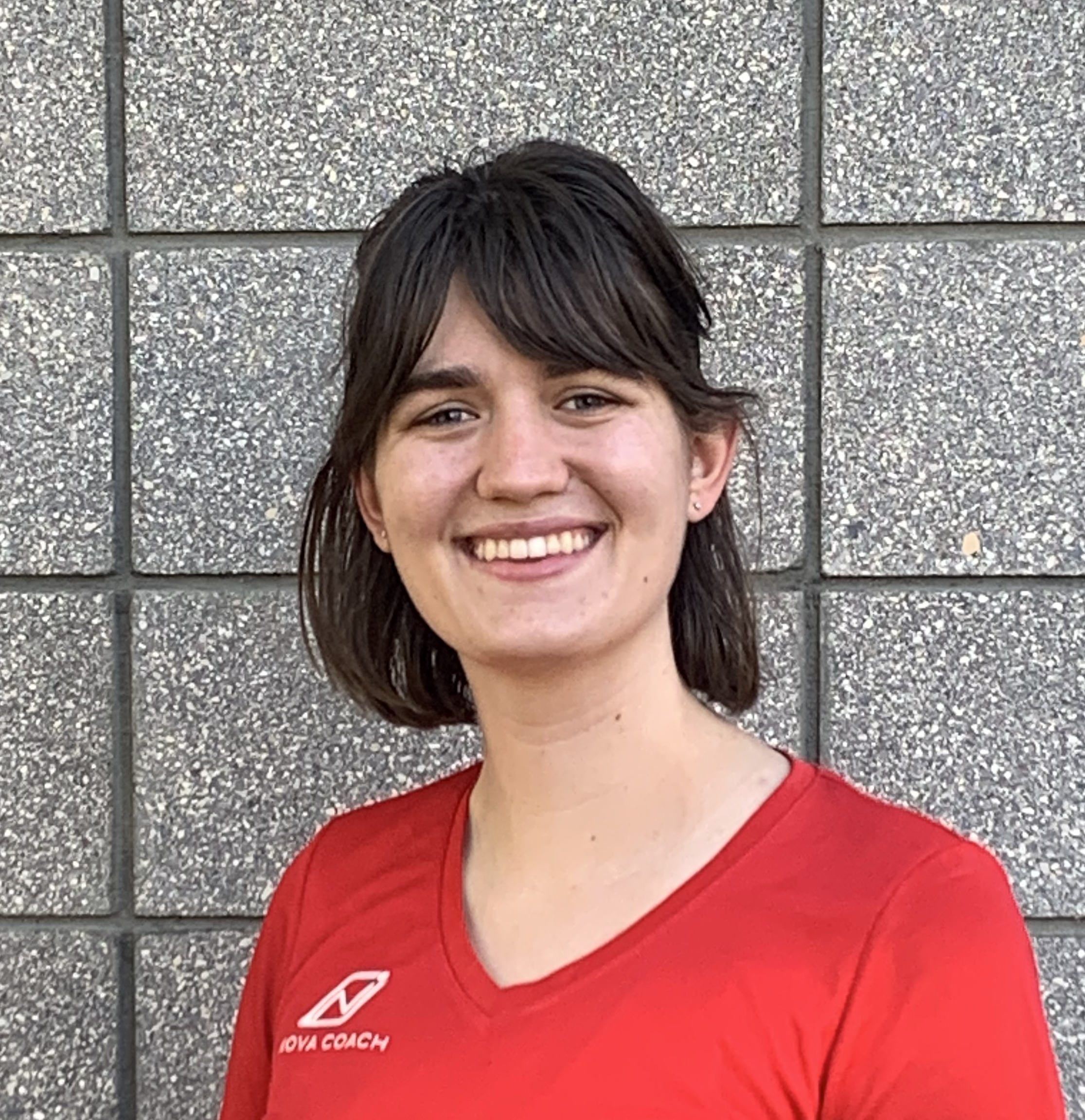 My name is Abigail but most people at Nova call me Abs. I am excited to be coaching Nova's teen rec program and the 16-20s . I'm looking forward to working with this fun group of swimmers. I was an artistic swimmer for 9 years and have been coaching for 6 years. I can't wait to pass on my love of swimming to others. Nova has played a big part in my life for years. My goal is to create a fun and safe place for the swimmers, where they can learn to love a sport and to exercise. When I am not coaching I run my own small pottery business, where I get to express my creativity in a different outlet.
Asha Nelson - 9-10 Team Coach & AquaGO Coach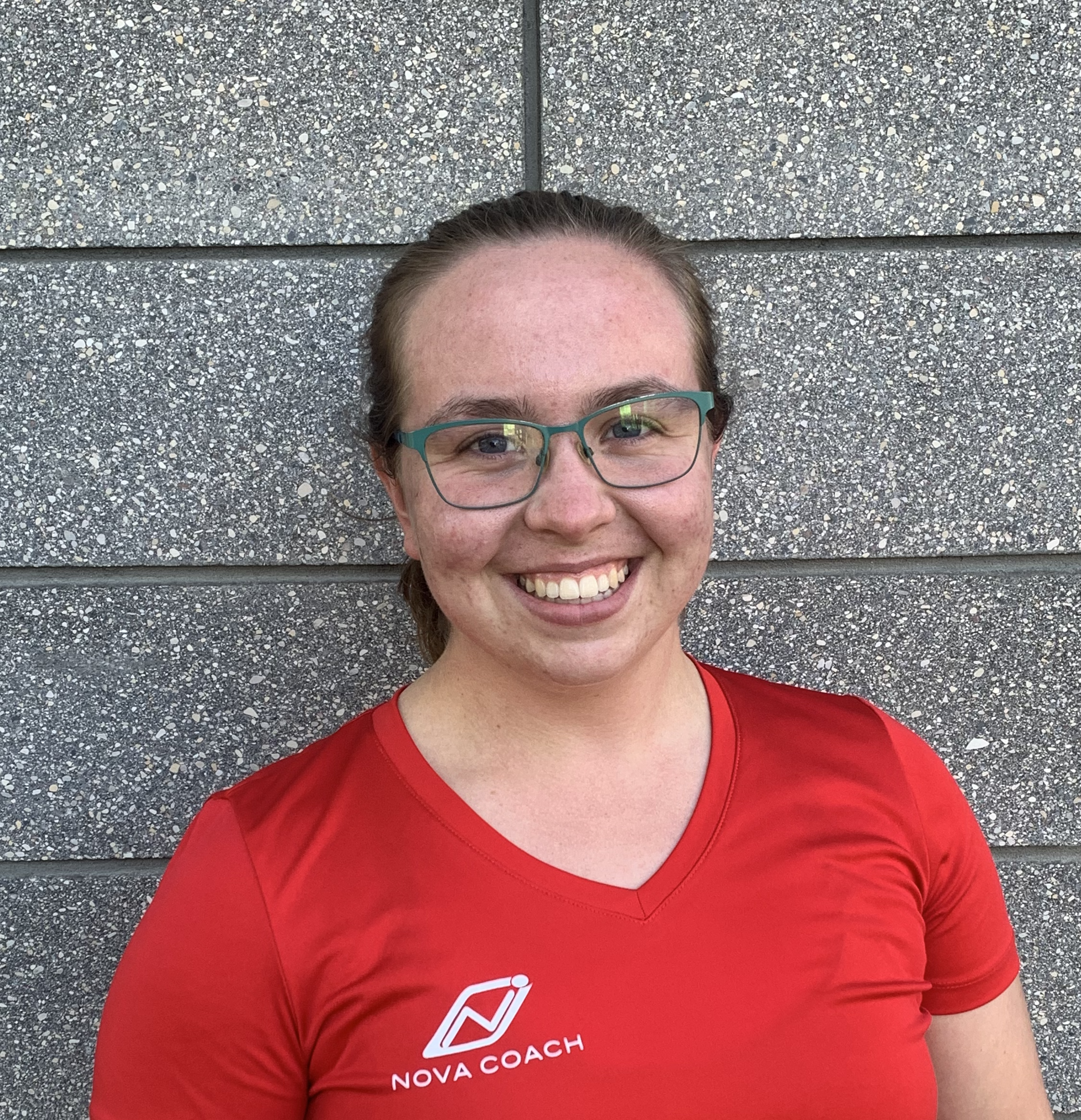 Hello, my name is Asha, and I am the 9-10 duet coach this year as well as one of the AquaGo coaches. Nova has been family throughout 9 years of swimming with the club and 4 of which I coached recreational teams. As a coach, I want to create a safe, supportive space for athletes to grow and develop as artistic swimmers and people. Outside of the pool, I am working towards my BSc in Nursing, and I'm constantly trying to stay active in as many ways as possible, including hiking, canoeing, and playing soccer. I am so excited to see what this season brings!
Sam Hipkin - Eccentrics & Extra Routine Coach
My name is Samara Hipkin, though I am referred to as Sam by most. I have been involved with Artistic swimming in one capacity or another for over 20 years now. I was a competitive athlete for 15 years and I have now been coaching for about the same amount of time. As an athlete I was lucky enough to compete and train throughout Canada as well as in the USA and Europe while competing at a national level for many years.
I am currently a competition development certified coach, as well as a level 4 Essentrics instructor which is an awesome program the 13-20 athletes will be partaking in on Monday afternoons before their in-pool practices to help build upon their foundations. I am also currently working towards my 500 hr Yoga Teacher Training certification, and I am a trained Herbalist, though at this point my Herbal practice is limited to myself and my family. As the above information may have made obvious I am passionate about holistic health and fitness and I believe this shows in my coaching. My goal with coaching is to create an environment where work and fun are not mutually exclusive and where the athletes can feel comfortable being themselves while also having their potential for growth nurtured.
I am incredibly grateful that I can continue to work with these wonderful athletes this year and I am looking forward to seeing everyones progress throughout the season, especially as we are able to slowly emerge from the limitations of the last 2 years.
Meg Hipkin - Eccentrics & Extra Routine Coach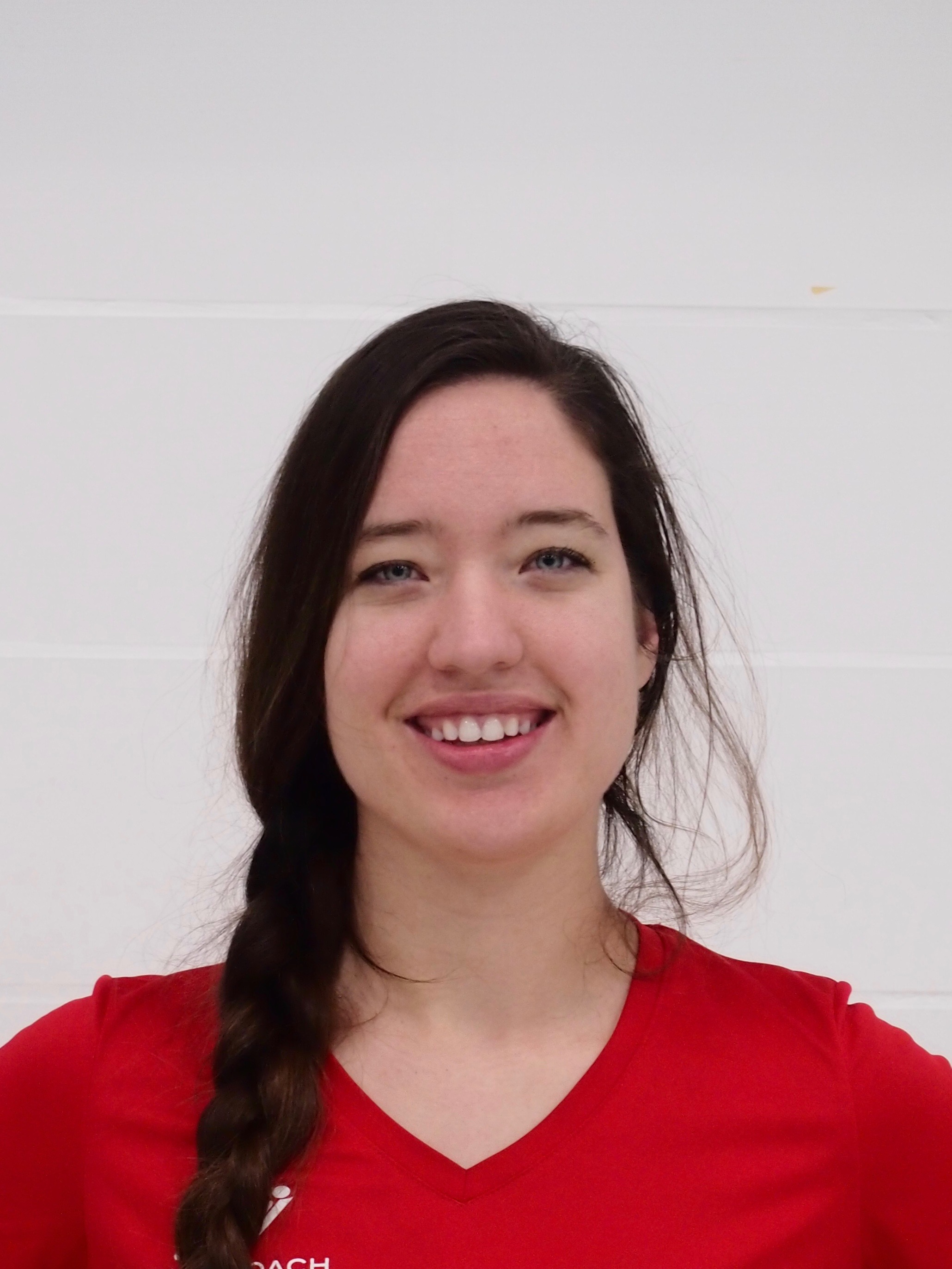 My name is Meaghan Hipkin (Meg) and I have been involved with Artistic Swimming for over 2 decades now as both an athlete and a coach. I am so excited to be back with Nova Artistic Swimming this season as an extra routine coach because this club feels so much like home. From the athletes to the coaches to the parents and board- the support, presence and kindness infused into the bones of Nova makes it a joy to be on deck, in either a small or large capacity. I can't wait to watch this season unfold and witness our kids continue to blossom into great athletes and even better people. Let's go Nova!
Gabrielle King - AquaGO Coordinator & Coach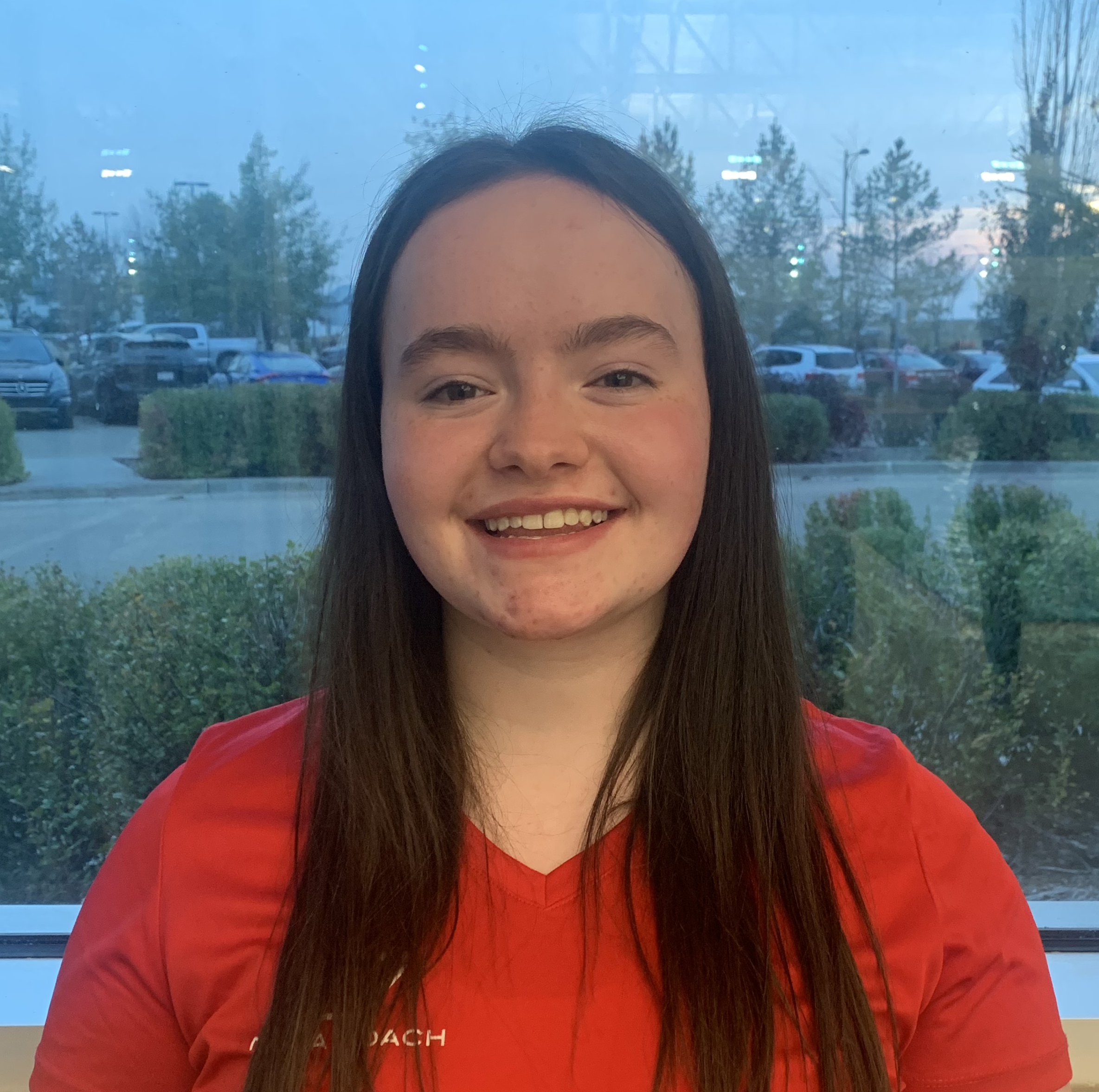 Hi! My name is Gabrielle. I have been doing artistic swimming for 10 years and I am currently swimming on nova's 16-20 team. As I enter my 3rd year of coaching AquaGo I hope to pass on my love for the pool and the sport to the young athletes I have the honour of coaching!
Maretta Walker - AquaGO Coach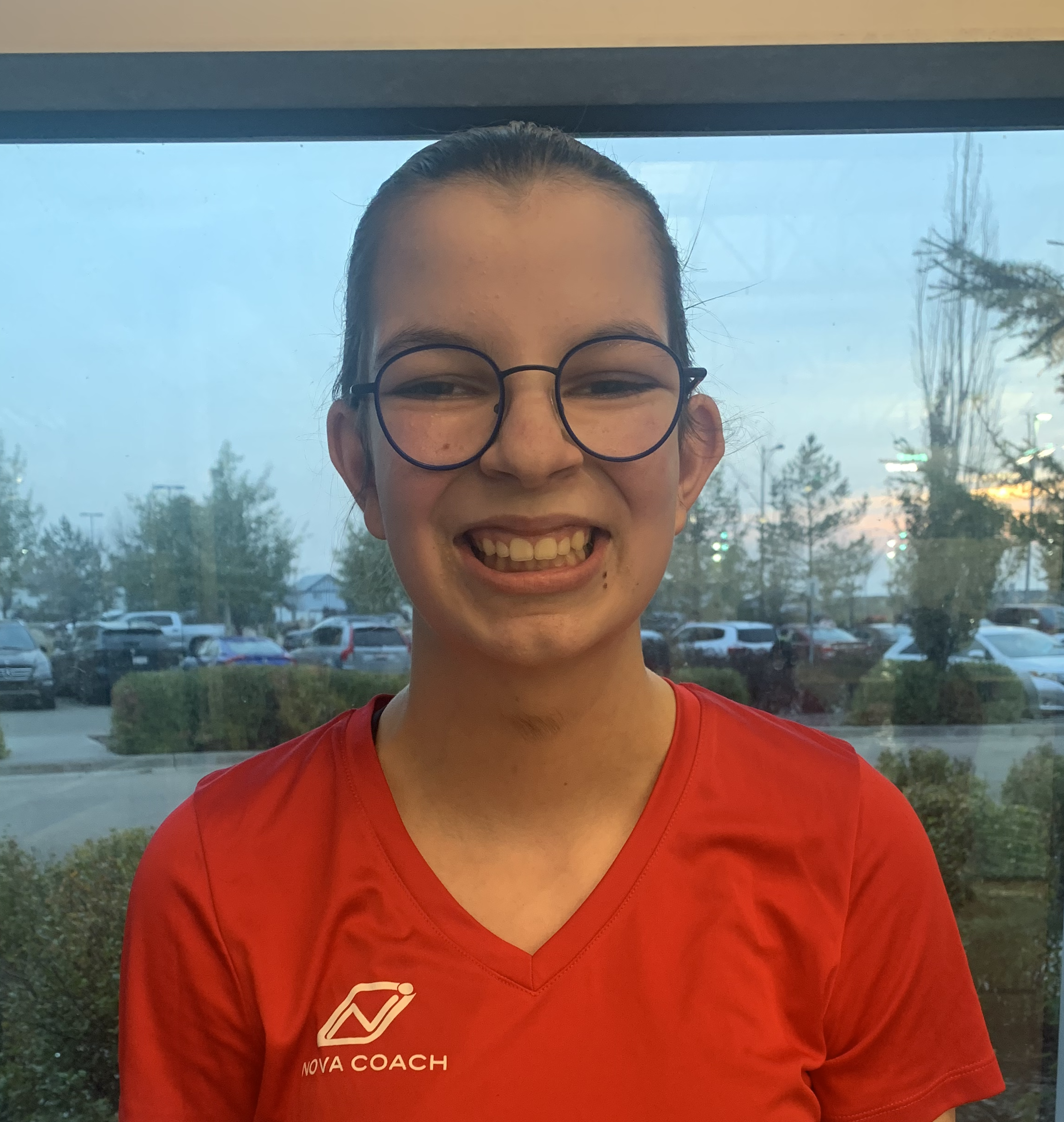 Hello, my name is Maretta! I will be coaching one of the AquaGo groups this session. I started doing artistic swimming when I was 10, and loved it! I'm super excited to be coaching this year. One of my passions other than coaching is fostering rescue animals. I have fostered puppies, dogs, and even orphaned kittens. I'm looking forward to having an amazing year, and watching my swimmers grow as athletes and people!
Katja Lemke - AquaGO Coach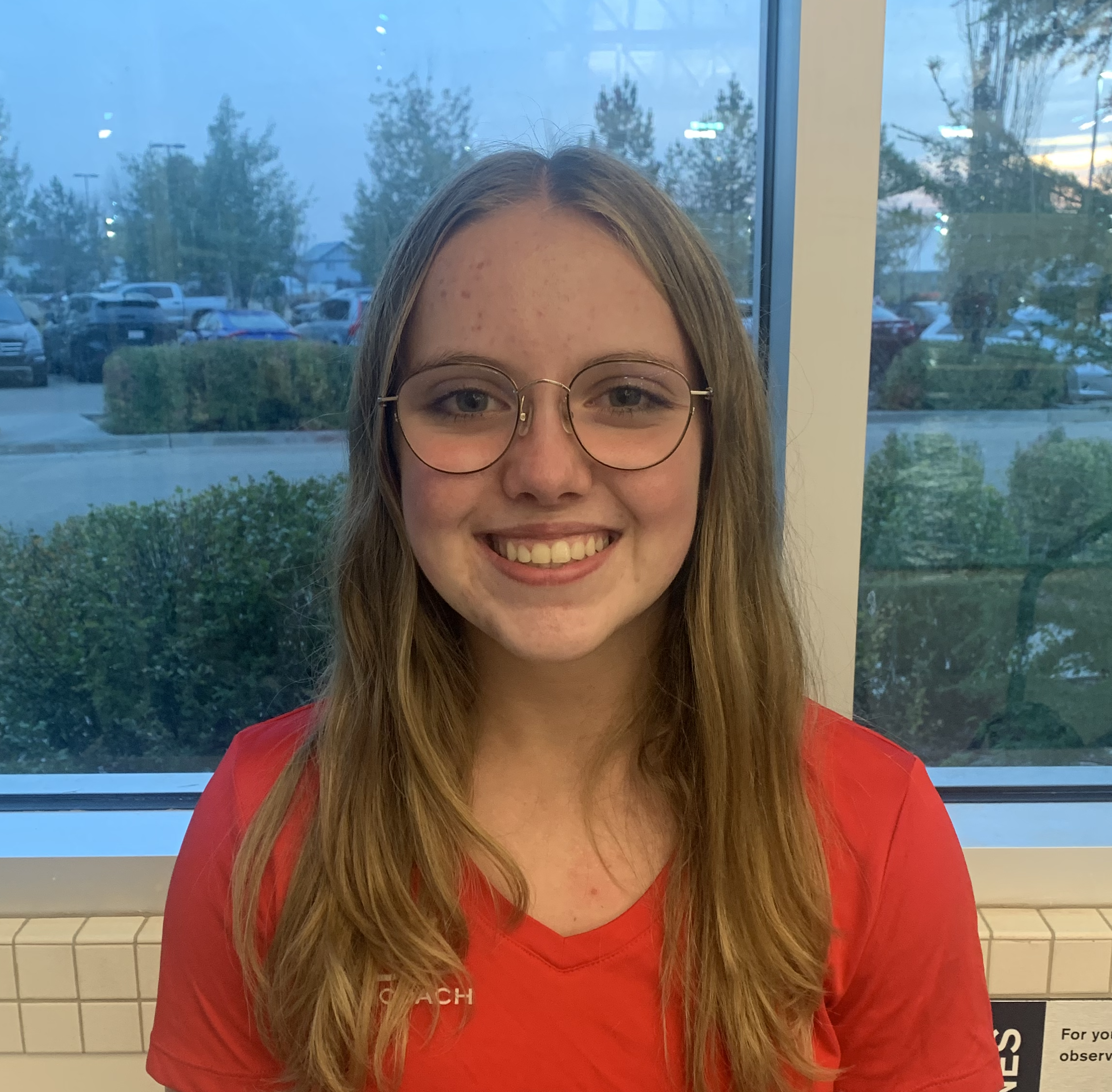 Hi, my name is Katja Lemke. I have been a swimmer with Nova Artistic Swimming for 7 years and this will be my first year coaching! I am so excited to work with our Little AquaGo this season and help inspire these young athletes to have the same love for the sport that I have!
Meghan Hughes - AquaGO Coach
Hi, my name is Meghan. I have been a competitive swimmer with Nova for 10 years now! This is my first year coaching. I will be working with our Little AquaGos and I am excited to share my love of the sport with all my swimmers as I watch them grow in a safe and positive environment. When I am not at the pool I am doing anything crafty, I especially love to crochet! I can't wait to share all the love and support that Nova has given me over the years!